Accuweather Forecast for Bernalillo and Santa Ana Pueblo
Weather Underground Forecast for Bernalillo and Santa Ana Pueblo
Partly Cloudy

Sun and clouds mixed. High 68F. Winds SW at 10 to 20 mph.

Chance of Rain

Cloudy with occasional rain showers. Thunder possible. High 57F. Winds WSW at 15 to 25 mph. Chance of rain 40%.

Mostly Cloudy

Mainly cloudy. High around 65F. Winds N at 10 to 20 mph.

Clear

Sunny. High 71F. Winds WSW at 10 to 20 mph.

Mostly Cloudy

Partly cloudy skies during the morning hours will become overcast in the afternoon. High 64F. Winds SSW at 15 to 25 mph. Winds could occasionally gust over 40 mph.

Partly Cloudy

Sunshine and clouds mixed. High 59F. Winds SW at 5 to 10 mph.

Clear

Plentiful sunshine. High near 65F. Winds N at 5 to 10 mph.
Live NWS Albuquerque Weather Radar covering Central and Northern New Mexico
Live NWS New Mexico Weather Radar covering Southern New Mexico out of Holloman AFB
Severe weather worldwide is not something that most can escape from, but you can provide for it by preparing in advance when severe weather threatens. Learn basic weather cues so you know when to take shelter and plan in advance of an approaching storm. There are many weather events that have cost thousands of lives. Hurricane Katrina is an example. For many days in advance of the storm warnings went out. But not everyone could escape. Heed your local warnings, you and your families lives could depend on it.
Current U. S. National RADAR (Intellicast CONUS)
Current U. S. National Tornado and Severe Weather Map (NWS)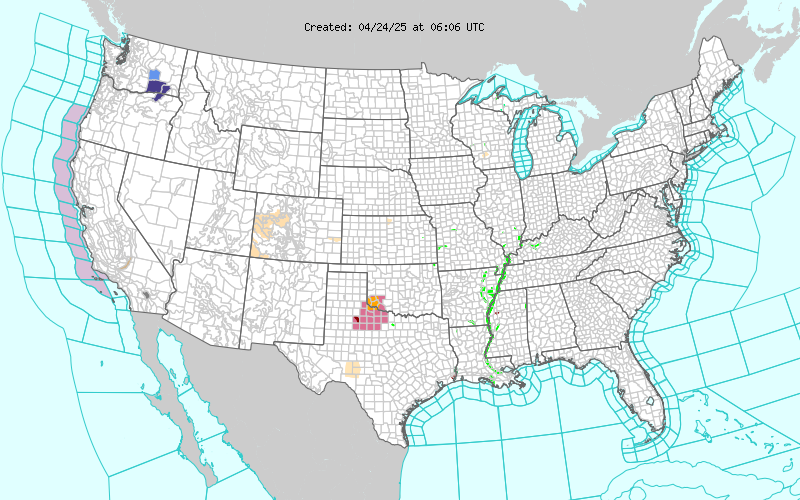 Color key for National Weather Service storm warnings map. Image Credit: NWS.
Infrared Satellite (PSU CONUS)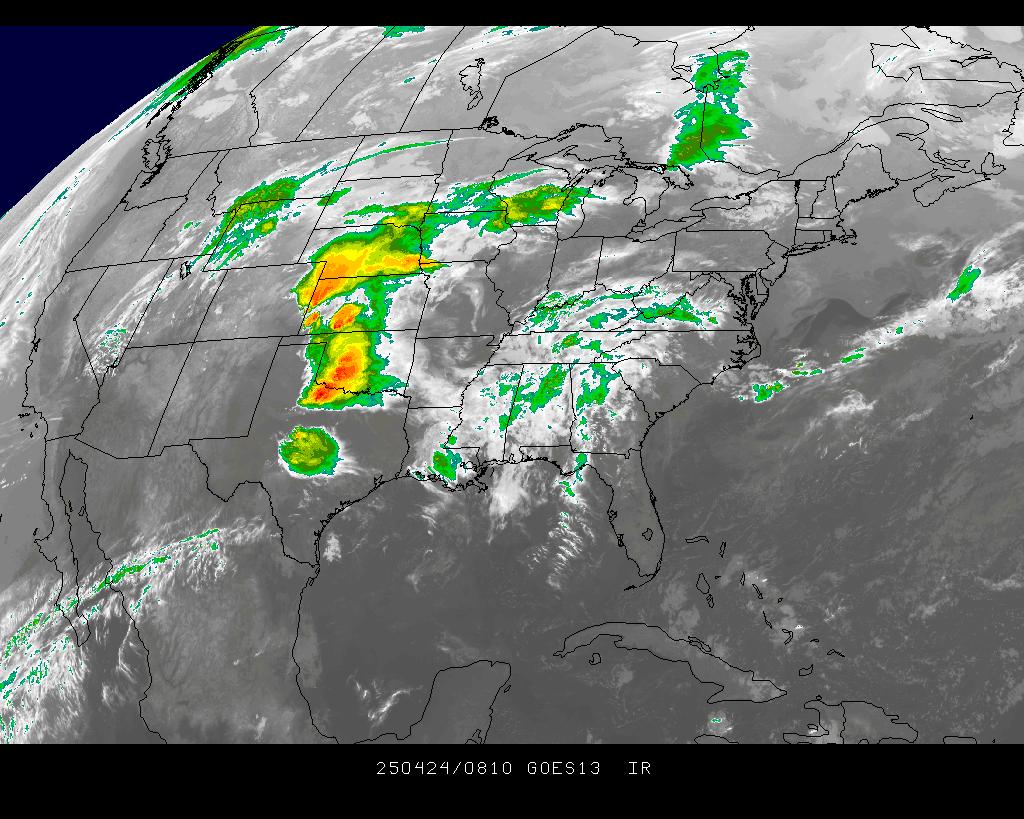 Atlantic satellite (GOES East infrared)
Radars to watch weather and forecasts to predict weather can be important to keep your family safe, particularly from severe weather that can be a threat to your family. These various live weather maps of the United States and a full infra-red disk view of our side of the planet, with limited information on severe weather, and New Mexico Weather for the Albuquerque, Bernalillo, Santa Fe corridor, are provided by BBSNews as a service to our readers.
These weather features of BBSNews are to be used for information purposes only. Make sure that you check with relevant authorities in your area for the most up to date weather information. Did you know that many people die each year from severe weather? It is a good idea to have an emergency kit with fresh water and a weather radio that you can tune to your local emergency officials.