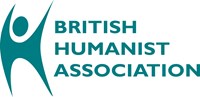 LONDON, 25 Nov 2015
- All non-faith schools will be forced to teach non-religious views following a landmark judgment by the UK High Court that ruled the Education Secretary unlawfully excluded atheism from a new Religious Studies GCSE.
The decision was met with fierce opposition by religious groups which argued "humanistic ideas already dominate the rest of the curriculum", while teachers warned a slow official response might risk wasting valuable teaching time and resources.
The ruling was a victory for three families, supported by the British Humanist Association, who claimed Nicky Morgan had taken a "skewed" approach and was failing to reflect in schools the pluralistic nature of the UK.
This BBSNews article was syndicated from Home, and written by Home. Read the original article here.